This unique lantern-inspired ambient light transforms into various different shapes
A smart lamp for every situation
The foldable design and its 360 degree rotating mechanism allow you to create various different styles.
Use your Smart Lantern Light as a stylish table lamp, a modern sleek nightlamp, a portable source of light or even as a flashlight.
"The versatility of this modern light is just stunning!"
-House Beautiful

Take your lantern light wherever you want
Its compact design allows you to bring it to the next outdoor adventure or your friend's place to create a cozy ambience!
Once it is opened the lantern part can be extended to a length of up to 12,5cm / 5".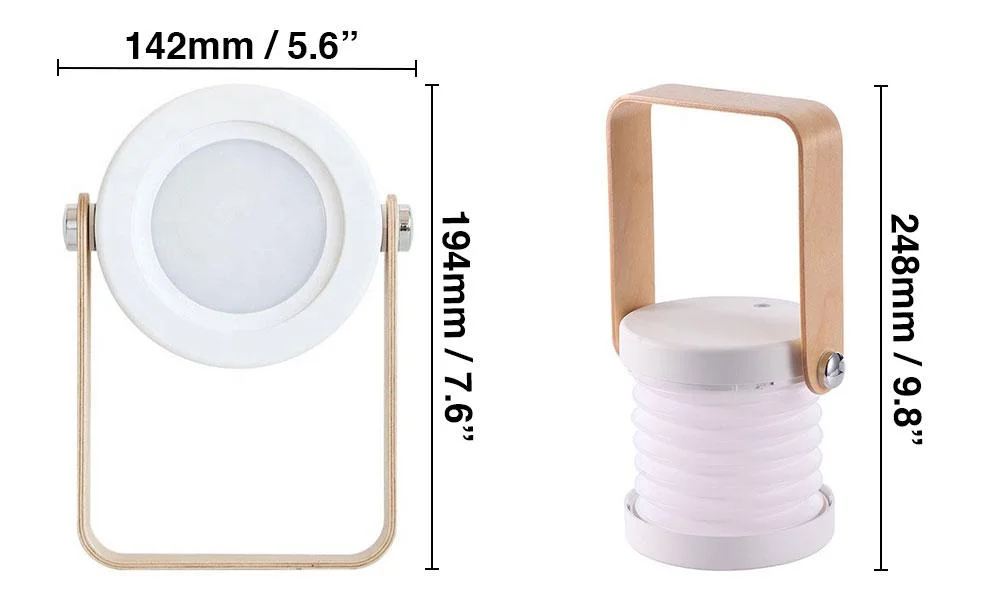 Designed with an eye-protecting dimming function
Via a touch switch you can choose between three different brightness levels to adjust your lamp to your individual needs.
This provides you with the possibility to protect your eyes while reading in the dark.
Illuminate your room for up to 24h - wireless
We hate ugly cables just as much as you do which is why our lamp can be used without any wires in order to create a clean and modern look.
Your Smart Lantern Light shines for 24h and can easily be recharged with the included DC cable.