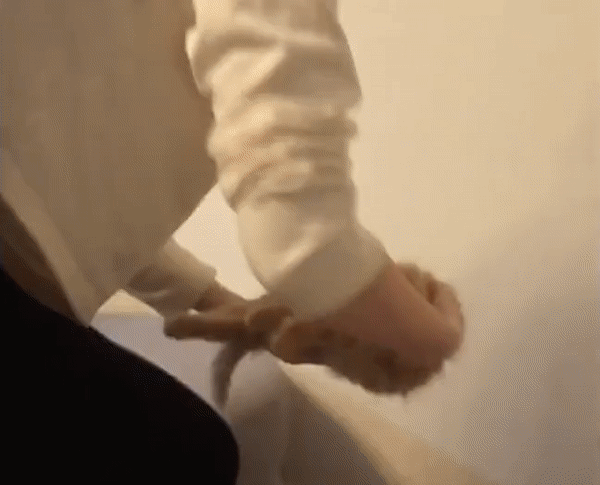 WHY DO WE HAVE THE NO.1 RATED CALMING PET BLANKET?
94% of customers reported that their pets experienced reduced stress & anxiety whilst 39% followed up with an email expressing how their pets 'love' it!
Our Cozy Dog Cat Calming Blanket is specially designed to reduce anxiety whilst ensuring your pets are as comfortable as possible. The raised rim creates a sense of security whilst the premium ultra-soft fur keeps them calm & stress-free during stressful times.
Type: Pet Blanket Mat
Material: Plush Faux Fur & Durable Coral Fleece
Wash Style: Hand/ Mechanical Wash (100% safe to machine wash using the following settings: gentle cycle, tumble dry, low heat)
Note:
Due to manual measurement, an error of 3-5cm is allowed.
Due to the differences between different displays, there are color differences, please refer to the actual product.
The products are shipped in compressed packages. After you receive the products, they may not be as thick as shown in the picture. Please leave them for a few days and the blankets will return to fluffy.
BECOME ONE OF OUR SATISFIED CUSTOMERS
"My cat and dog are very picky with where they lie down but as soon as I put this blanket down they just lay right on it and fell asleep. They are much more calm and relaxed now!" 
★★★★★
Mary, Chicago 
PRODUCT ADVANTAGES
🐾 Extra comfort - Ideal for dogs/cats that love to curl up! The raised rim provides head and neck support, while the ultra-soft filling offers joint and muscle pain relief. Your furry friend will be very relaxed to sleep!
🐾 Release Stress - The raised rim creates a sense of security & coziness. The cozy faux mimics the ultra-comfort of a mommy's fur coat. It is proven to help your pets free from tension and anxiety & initiates the nervous system to calm down & relax faster.
🐾 Improve Health & Behavior - The reduced stress & anxiety of your cats/dogs leads to improved behavior and better health. This not only improves your pet's life but also your life as a dog/cat owner.
🐾 Ultra-Soft Hypoallergenic Material - Made from Plush Faux Fur & Durable Coral Fleece. The material is specially designed to not cause allergic reactions & irritation for your furry friends. Super friendly fabric for your dogs/cats!
🐾 Luxurious Design - Multiple color designs to suit any home and decor purposes. The sleek design combined with the cozy appearance makes your home look extremely comfy for your furry friends.
🐾 Cleaning Pet Hair is Easier - When your dog/cat sleeps, it sheds hair. Let them sleep in an area where it is concentrated, and you will have less to clean up and have extra time to do other stuff!
🐾 Easy to Clean - 100% safe to machine wash using the following settings: gentle cycle, tumble dry, and low heat.
Testimonials
"This was perfect for our new 8-week old cat. She snuggled in the blanket straight away and has slept throughout the night with no crying ever since. It has been through the washing machine twice with no problems or shrinkage. I haven't used a tumble dryer just let it dry naturally and fluffed back up."
- Sarah, California
"
Amazing, my cat went crazy for this. So comfortable. Wish they had a human size haha.

"
- Julie, Louisville
"My cat Scout absolutely loves this. She wants to play around in it. It's great fun for her & me to watch her."
- Izzy, Dallas
"My cats absolutely love this blanket. I read all the reviews saying that and I was a bit skeptical but it's true. They're snuggled down in it right now. Excellent product, really, really soft and fluffy."
- Lisa, Cleveland
Frequently Asked Questions
What size shall I get for my pets?
(for reference only)
The size S is suitable for a newborn puppy
The size M is suitable for Chihuahua, Pomeranian, Yorkshire Terrier
The size L is suitable for Pug, Poodle, Papillon
The size XL is suitable for Corgi, Beagle
The size XXL is suitable for Dachshund, Shiba Inu, Samoyed
The size XXXL is suitable for German Shepherd, Golden Retriever, Husky
How is it different from any other cat/dog blanket?
Our Cozy Calming Cat Dog Blanket is specially designed to reduce your pet's anxiety and stress. It does this by providing luxurious comfort by the ultra-soft premium material along with the raised rim to create a sense of security for your furry friend. Our cat blanket has a track record of providing restful sleep leading to improved behavior and better health for cats.
Can you machine wash it?
Yes! Wash your pet blanket in the following settings: gentle cycle, tumble dry, low heat.
What material is it made of?
They are all made of Plush Faux Fur & Durable Coral Fleece
Satisfaction Guarantee
At MrJoint, we know how online shopping can be intimidating. This is why we have a 100% Guaranteed Customer Satisfaction Scheme where we will do whatever it takes to ensure all of our customers are happy.
Our FIRST priority is you: the customer. We promise that our customers' experience is of the highest standard possible with each step including safe checkout, quick delivery, and professional post-purchase service. This means that:
The customer always comes first!!!
We accept immediate replacement/full refunds with any product/delivery issue;
We have a secure checkout;
We offer a free worldwide shipping policy;
And it's our pleasure to be here and support you anytime. Contact us via our email: [email protected]
While we can't guarantee a 100% issue-free experience, we can 100% guarantee that we will always respond promptly to resolve any issues in the unlikely event in which they occur.
Any questions?
We are happy to help!
Contact us using our email: [email protected]
We look forward to hearing from you.